Welcome to Main Street Dental Smiles
Advanced Dentistry and Personalized Care in Whitesboro, TX
Welcome to Main Street Dental Smiles in Whitesboro, TX. We're so happy you chose our practice for your dental care needs. Dr. Schilling and her team are committed to delivering the highest level of specialized dentistry aimed at restoring and maintaining healthy, beautiful smiles.
We believe in providing our valued patients with exceptional care and service. Dr. Schilling never spares an effort when it comes to ensuring your time with us is an exclusive, fully customized experience designed around your unique needs and desired treatment outcomes. We are proud to offer a comprehensive list of services from the simplest to the most complex restorative treatment plans, utilizing cutting-edge technology and techniques. You can always count on Dr. Schilling's extensive education, expertise, and skill for care that exceeds your expectations.
Our team strives to provide patients in Whitesboro, TX, and the surrounding areas with a positive and relaxing experience they'll enjoy again and again. We look forward to serving the Whitesboro community and the surrounding areas by creating healthy, happy smiles. Visit Main Street Dental Smiles and experience the difference!
Request Your Appointment Today!
Main Street Dental Smiles makes requesting your appointment easy. Fill out the form and we'll be in touch to set your appointment time. We can't wait to see you.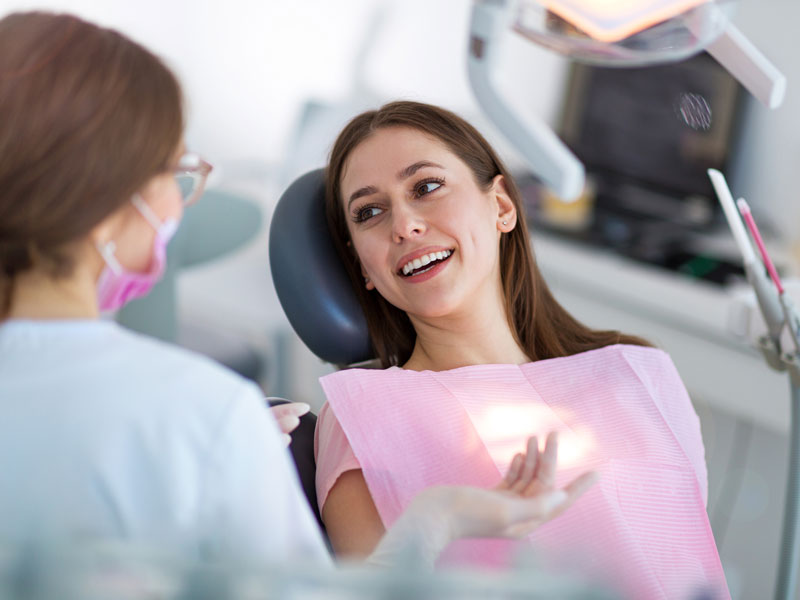 Meet Dr. Schilling
Meet Dr. Schilling, our accomplished and skilled prosthodontist, who brings extensive expertise and experience to families in Whitesboro, TX, and the surrounding areas. Dr. Schilling loves dentistry and is dedicated to serving her community by creating beautiful, healthy smiles.
Dr. Schilling strives to provide her patients with a dental practice that offers trusted care and personalized service in a comfortable environment. Read on to learn more about Dr. Schilling's exciting journey to becoming an accomplished prosthodontist and her passion for transforming smiles!