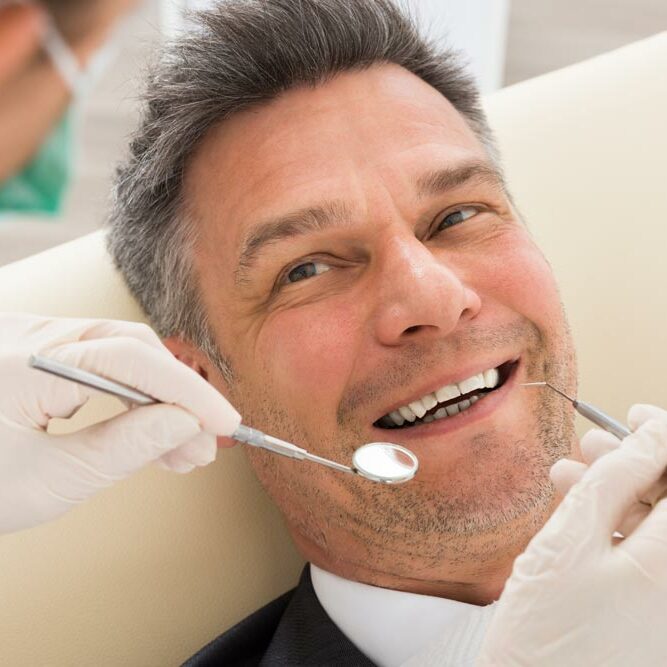 If you're in search of a permanent tooth replacement solution, Main Street Dental Smiles is here to help. We're pleased to offer dental implants, today's gold standard for replacing missing teeth. Once in place, your implant restorations will look and function just like your natural teeth!
What Are Dental Implants?
Dental implants are titanium tooth root replacements that provide an incredibly secure foundation to support fixed or removable dental implant restorations. At Main Street Dental Smiles, we offer single-tooth implants, implant bridges, implant-supported dentures, and all-on-four implant dentures. Dr. Schilling will evaluate your smile's unique needs and recommend the best tooth replacement solution.
Why Choose Dental Implants?
The following are some reasons why dental implants are so popular:
Incredibly Comfortable and Natural Looking: Dental implants are made to look and function just like your natural teeth. You can smile confidently, knowing your tooth replacements won't slip, shift, or fall out.
Improved Speech and Chewing Function: Dental implants are anchored to your jawbone, just like natural teeth. You'll find it much easier to speak clearly and enjoy your favorite foods without restrictions.
Enhanced Oral Health: Leaving a gap in your smile can cause the adjacent teeth to shift out of alignment, leading to crooked teeth and problems with the bite. Dental implants maintain the space left by one or more missing teeth, allowing you to enjoy a straight, even smile.
Prevent Bone Loss: Implants are the only tooth replacements that mimic the function of natural tooth roots, stimulating the bone in the area and preventing the bone resorption and deterioration that take place after tooth loss.
Support Your Facial Structure: Just like your natural teeth, dental implants help support your facial structure. Restoring your smile with implant restorations will prevent your face from changing shape or looking older.
Durable and Reliable: Implant dentistry is one of the safest and most predictable dental procedures, with a more than 95 percent success rate. With proper care, your dental implant restorations can last a lifetime!
Why Choose a Prosthodontist for Your Implant Dentistry Needs?
Prosthodontists are specialists with over three years of rigorous training after dental school focused on restoring lost or deficient teeth. They have in-depth knowledge and a keen understanding of what it takes to deliver healthy, beautiful, and functional smiles.
Dental Implants Near Me in Whitesboro, TX
Visit Main Street Dental Smiles to learn more about replacing missing teeth with dental implants. Dr. Schilling and her team look forward to getting you back in a smile you love. Call our office at 903-564-3451 to schedule your appointment today!
Request Your Appointment Today!
Main Street Dental Smiles makes requesting your appointment easy. Fill out the form and we'll be in touch to set your appointment time. We can't wait to see you.