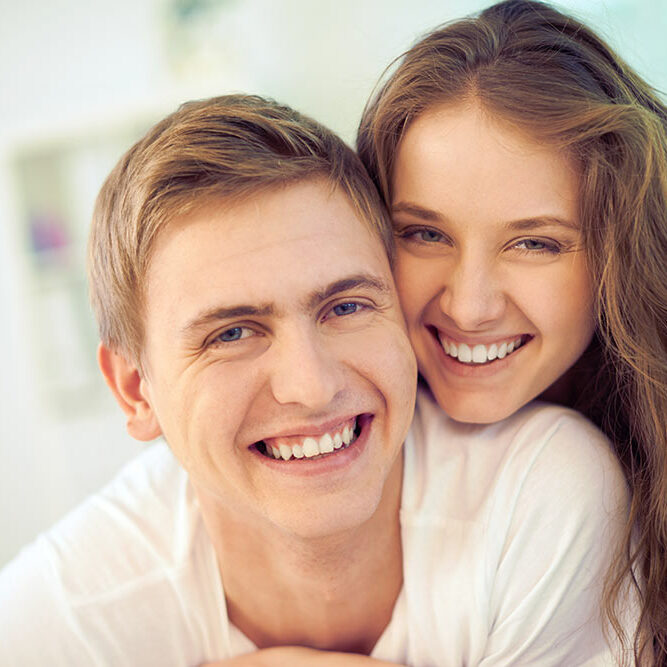 If you're in search of ways to improve the appearance of your smile, you've come to the right place. Main Street Dental Smiles is proud to offer a range of cosmetic dentistry services, including cosmetic bonding, to mask tooth imperfections with beautiful, natural results. A visit to our Whitesboro office will have you in a smile you love before you know it!
What Is Cosmetic Bonding?
Cosmetic bonding is a procedure involving the application of a tooth-colored composite resin material to your natural tooth enamel to repair dental problems or cosmetic imperfections and instantly deliver a beautiful, healthy smile! The treatment is absolutely pain-free, requiring no anesthesia, no drilling, no alteration to the tooth's structure, minimal preparation, and under an hour to complete!
Dr. Schilling may recommend tooth bonding for the following purposes:
To repair decayed teeth
To cover and protect exposed tooth roots
To repair chipped, cracked, or damaged teeth
To close gaps or uneven spaces between teeth
To correct minor tooth misalignment
To improve the shape or size of teeth
To restore the length, appearance, and health of worn teeth
To cover tooth stains or discoloration
What Is the Composite Bonding Procedure?
Dr. Schilling will carefully select the best color match for your natural teeth. Next, she will roughen the tooth surfaces and apply a conditioning fluid to help the composite resin material bond to your tooth structure.
Dr. Schilling will place the composite material directly onto the affected tooth surfaces and skillfully and artistically sculpt it to resemble your natural teeth. She'll then use a curing light to harden the material. The last step is making any needed adjustments and polishing your new restoration to match the sheen and gloss of the neighboring teeth. You'll leave our office with perfect teeth and a stunning smile!
How Should You Care for Teeth with Cosmetic Bonding?
Caring for teeth with cosmetic bonding is no different from caring for your natural teeth. Make sure to brush and floss regularly and avoid biting down on hard foods or objects to prevent damage to the bonding material or your natural teeth. Don't forget to visit Main Street Dental Smiles for your routine dental exams and cleanings. Our team will ensure your teeth and restorations stay in tip-top shape.
Cosmetic Bonding Near Me
Visit Main Street Dental Smiles in Whitesboro, TX, to learn more about correcting tooth imperfections with the help of cosmetic bonding. Achieve that healthy, eye-catching smile you've always wanted! Call us at 903-564-3451 to schedule your appointment today!
Request Your Appointment Today!
Main Street Dental Smiles makes requesting your appointment easy. Fill out the form and we'll be in touch to set your appointment time. We can't wait to see you.